Regular price
Sale price
$15.00 USD
Unit price
per
Sale
Sold out
Green Trading Organic  Moringa Powder 250gm
Rejuvenating Herbal Tonic
BioGro Certified Organic
Also available in

 Capsules

:  Click Here
About Moringa:
Moringa Oleifera, commonly known as Moringa or the Elixir tree, has the reputation of being the most nutritious plant ever discovered on earth! It contains more than 90 nutrients, 46 antioxidants, 36 anti-inflammatory compounds, and 18 amino acids and also includes ALL 8 essential amino acids. The vivid green leaves are nature's superpower food. As Indian literature tells us, the history of Moringa dates back thousands of years, long before it spread to Africa and other tropical countries. The rest of the world did not know the benefits of the Moringa until the middle of the twentieth century. 
Ingredients:
100% Organic Moringa powder. No fillers, binders or common allergens. No artificial colours or preservatives are added. No heavy metals. Vegan and Gluten-Free.
Benefits & Usage
Benefits:
Green Trading Moringa Powder is a 100% natural dietary supplement.
Our bodies absorb these capsules easily in direct contrast to the nutrients supplied by synthetic multivitamins and calcium pills.
To enable our bodies to respond well and gain the best benefit from such nutrients it is important that these vitamins, minerals, amino acids, and nutrients are bound together. It is in this form that the body can receive the best nourishment from them. 
Green Trading Moringa Leaf Powder contains Vitamin A (Beta Carotene), Vitamin B1 (Thiamine), Vitamin B2 (Riboflavin), Vitamin B3 (Niacin), Vitamin B6 (Pyridoxine), Vitamin B7 (Biotin), Vitamin C (Ascorbic Acid), Vitamin D ( Cholecalciferol), Vitamin E (Tocopherol) and Vitamin K. Our powder is also rich in minerals including Calcium, Copper, Iron, Potassium, Magnesium, Manganese, and Zinc.
Moringa Leaf Powder has... (gram per gram comparison)
4 x more potassium than bananas
2 x more protein than eggs
2 x more vitamin A than carrots
14 x more calcium than milk
9 x more iron than spinach
7 x more vitamin C than oranges
4 x more fibre than oats
Suggested Use:
As a dietary supplement take 1 tablespoon a day anytime after your meal or in the morning. Take with water or add to boiling water to make tea. You can also add this to your smoothie.
Terms of Trade
Below are only brief terms of trade. Please see the footer for detailed terms and conditions.
Orders:  We will try to process your orders on the same working day after receiving full payment. (Bank payment may take up to two working days). If we receive your order after the late afternoon (after our cut-off time), your order will be processed on the next working day.  Please note that orders will not be processed during public holidays and weekends.
 Courier:  All processed orders will be picked up on the same day, however, courier drivers sometimes scan the parcel on the next day after reaching to the depot, therefore, you may not always get the correct status.  You will get an automated courier link directly from the courier portal to track your parcel.  Please check your spam folder in case you do not receive it.  Please bear in mind that once the order has been dispatched, we have no control over delivery.  Please do not blame us or give a low rating just because you don't receive the order on time.  This has nothing to do with delays, however, we will definitely help to track down the order and contact the courier company if any delays in reaching your order.  We would suggest that you allow 3-4 working days within in Auckland, 5-6 working days within the rest of the north island, 6-8 working days for South Island, and rural could take another day or two extras.  Normally all small orders will be sent through courier bags which should take only 3-4 working days all over the county (urban) but in the rare case, your parcel can be delayed. Please do not get panic, just let us know if you don't receive it in those time frames and we will help to resolve the issue.
Damaged Products: Sometimes due to the handling issue from the courier end, products may be received in damaged or in broken condition.  We will be happy to replace any damages done by courier.  However, you must notify us of any damages within 24 hours after you receive your order.  Please do not destroy or dispose of any evidence of damaged product.  We will need photos, video, and evidence of the damaged product.  If you destroy or dispose of it without our consent then we will not be able to give you a replacement or refund. We may also ask you to return the product back to us. For that, we will email you a courier ticket which you can use to send the product back. You don't have to bear any courier costs again.  We will also replace the products at our cost. Please also make sure that you do not use a sharp knife or cutter to open courier bags, this can damage the pack inside. Just rip it off with your hand and compost it.  We use compostable courier bags.
Change or Cancel the Order:  We are happy to change or cancel any of your orders.  Please note that you need to let us know before the cutoff time.  Normally it is the best time to call us on our landline first in the morning between 9 am and 11 am.  If your order has already been dispatched before you informed us, we can refund your money however, the customer has to bear to and fro courier charges.  We will only refund the product cost back to you.  You can either send it back at your cost or we can send you a courier ticket and will deduct the cost from the total. If you have received the order and want to replace it then, you must send the product in sealed pack condition.  Any open product could not be refunded.
Refund:  As per the above statements our refund policy is very simple, however, if you receive the product and if you just don't like the taste or colour, we cannot give a refund on personal preference.  Please note that natural product varies in colour and taste according to the time of harvest and place of harvest.  Please do not expect 100% similarity each time.  However, the benefits of each product will remain the same. We always stand behind the quality of our products.  Please note that all our product batches are tested for uniform quality and character.
Customer Service: No matter what we do; some customers will still criticize and be unhappy. Our goal is to address and solve problems in a way that is a win-win situation for the customer and the company. This means listening to the customer, taking the information provided about the problem, and finding a solution to replace the product or improve service. Thank you for your understanding and support. 
Share
View full details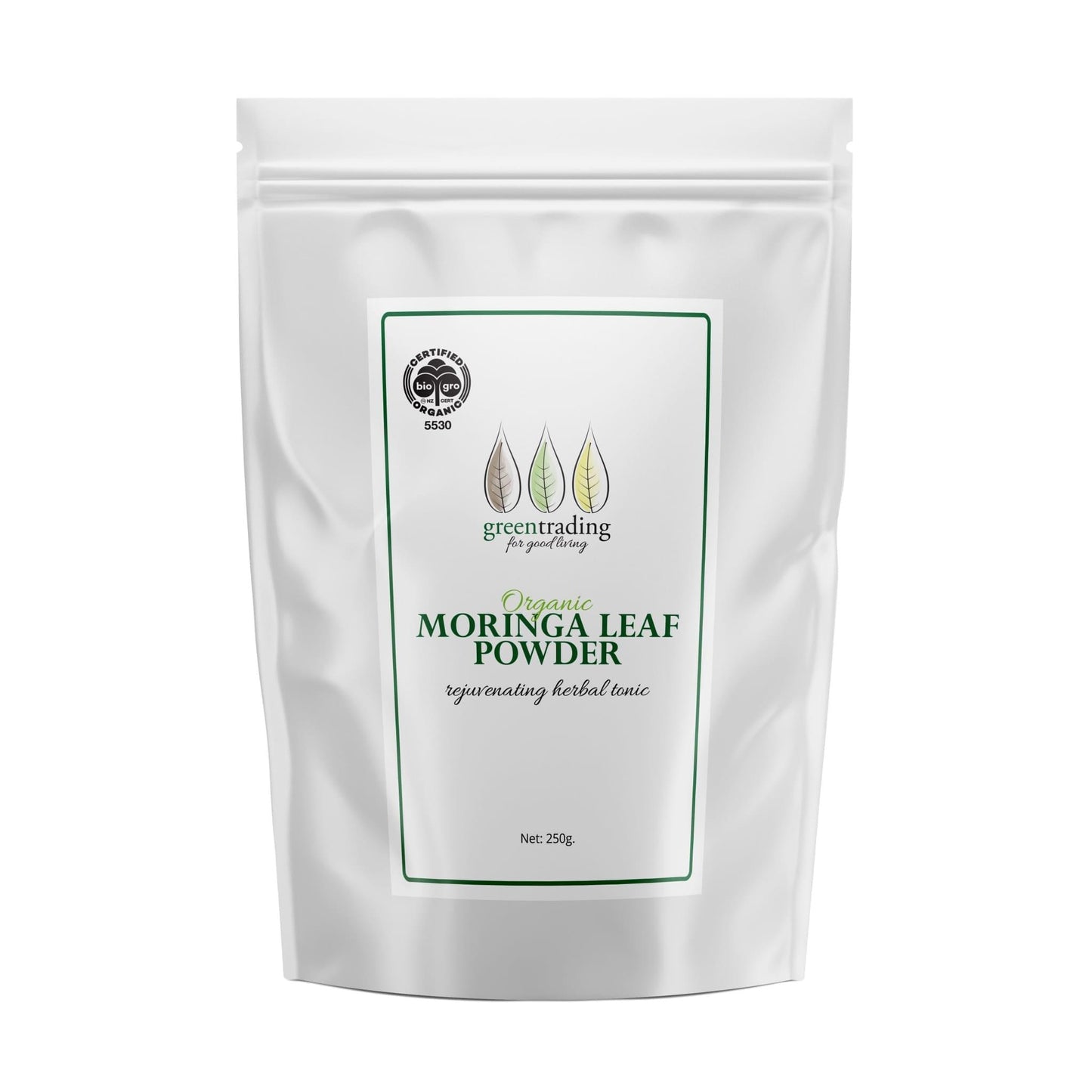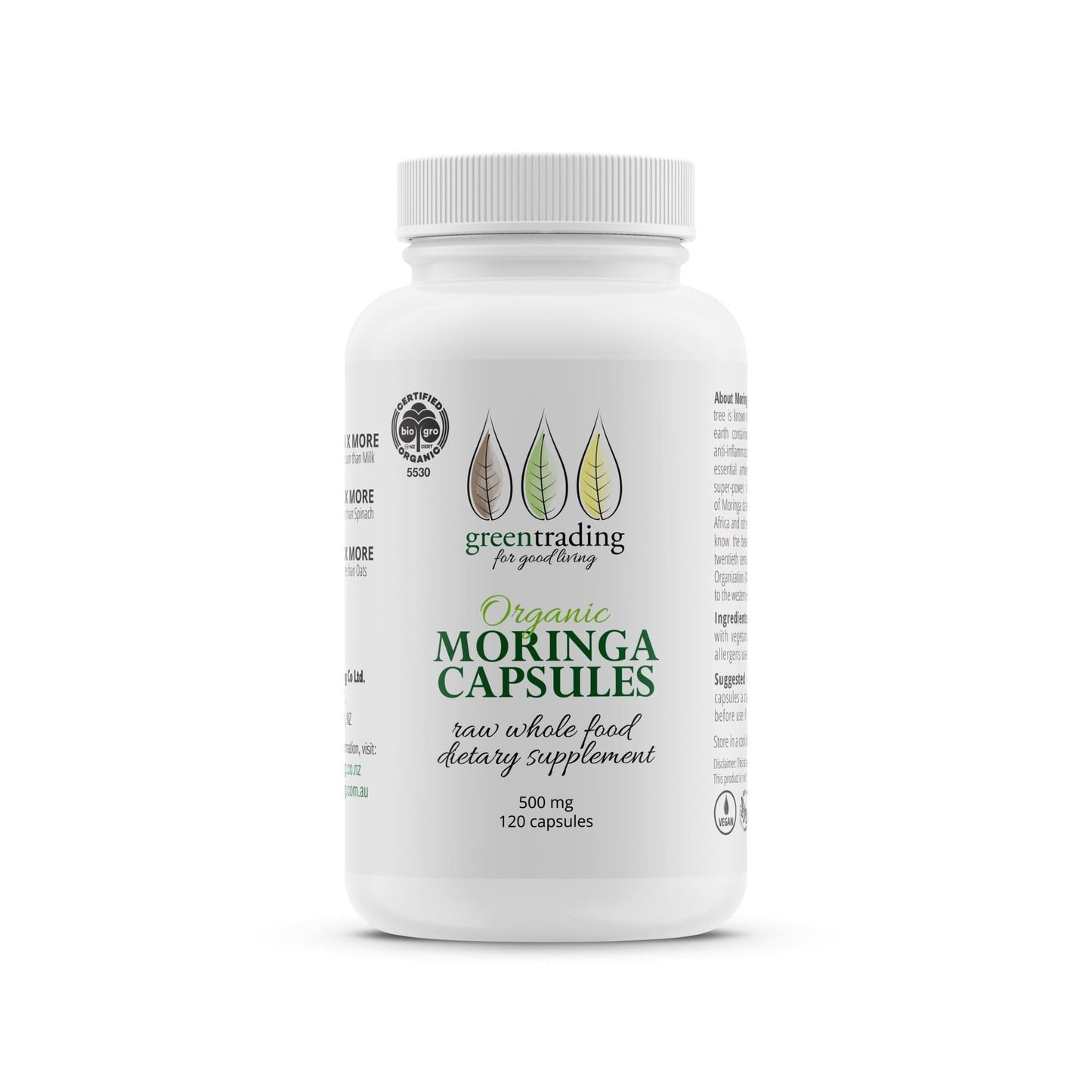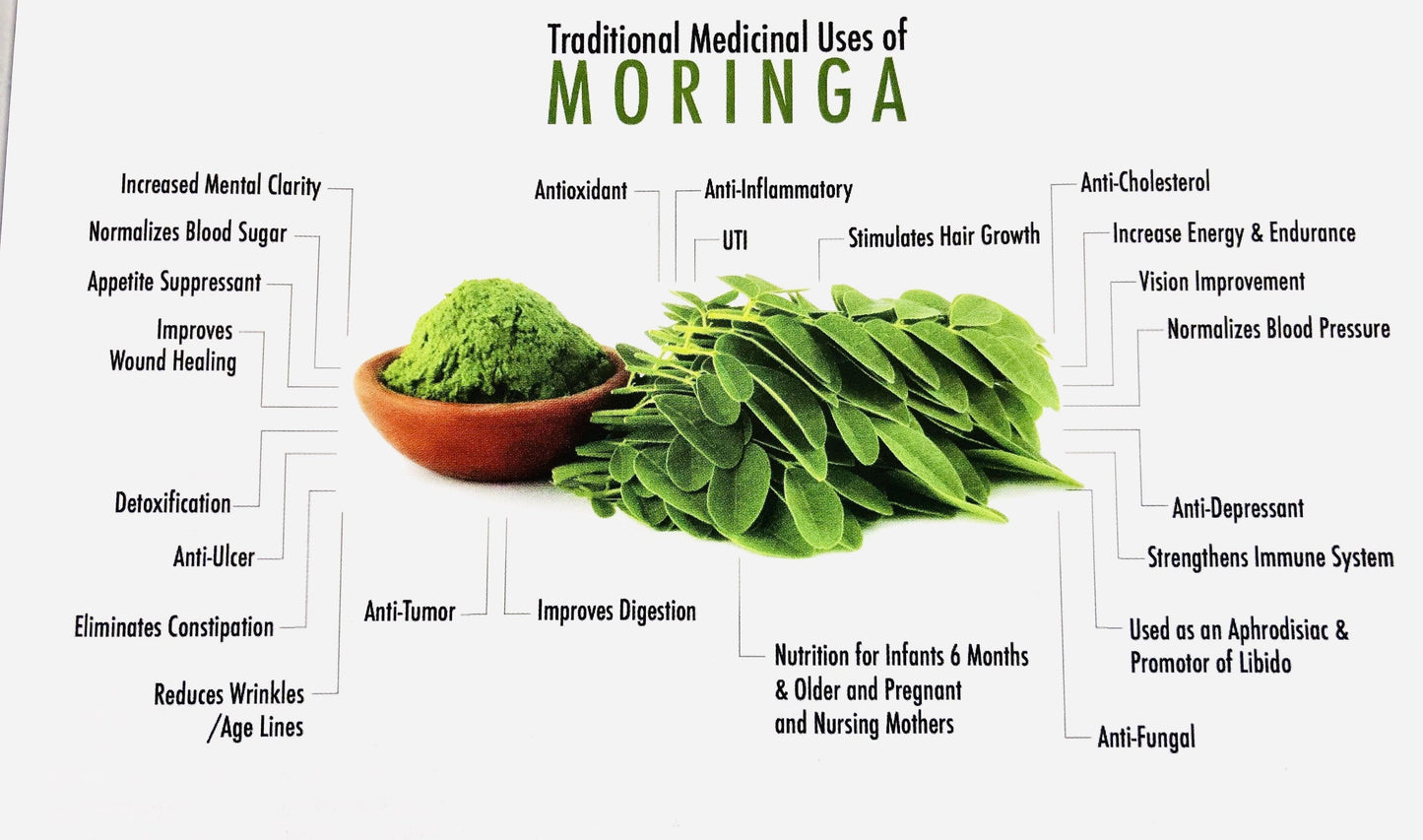 The morning...
Great product with my morning breakfast...
Great product.. Love it in my morning smoothie
Amazing
I love it, I take it with everything. My digestion as improve so much.,They are so quick In delivering too.
Just at the beginning
I've not long had the Moringa but are consistently taking 2tsp with my morning smoothie so hoping for some positive results in regards to energy and pain levels.
Awesome product
Awesome product. I'm going through menopause and it definitely helps my hot flushes have calm down .