Regular price
Sale price
$22.00 USD
Unit price
per
Sale
Sold out
Native Neem Organic Neem Headlice Pack
Ideal to rid your hard of head lice
About Neem:
The medicinal properties of Neem have been part of Indian history since time immemorial. The earliest Sanskrit medical writings refer to the benefits of Neem's fruits, seeds, oil, leaves, roots, and bark; and all of these are used in the Indian Ayurvedic and Unani systems of medicine. In Ayurvedic literature Neem is described in the following manner: 'Neem bark is cool, bitter, astringent, acrid and cooling. It is useful to alleviate tiredness, cough, fever, loss of appetite, and worm infestation. It heals wounds and vitiated conditions of Kapha, also vomiting, skin diseases, excessive thirst, and diabetes. Neem leaves are also reported to be beneficial for eye disorders and insect poisons. It treats vatic disorder and is anti-leprotic. 
Its fruits are bitter, purgative, anti-hemorrhagic, and anthelmintic. It is claimed that Neem provides an answer to many incurable diseases. Traditionally Neem products have been used against a wide variety of diseases which include heat-rash, boils, wounds, jaundice, leprosy, skin disorders, stomach ulcers, chickenpox, etc. Modern research also confirms Neem's curative powers in cases of many diseases and provides indications that Neem may be used much more widely in the future.
Contains:
 Native Neem Organic Pure Neem Oil (100ml) Native Neem Organic Pure Neem Oil (medical grade) helps to treat many skin ailments including cuts, burns, bites, acne, dandruff, and athletes' foot. Neem Oil helps soothe eczema, psoriasis, and rosacea and it is effective against head lice and scabies. In addition, Neem contains natural insect repellent and natural antihistamines.

Native Neem Organic Neem Hair and Body Wash (250ml) is specially formulated to allow the goodness of Neem to penetrate your skin. Our Neem Hair and Body Wash is an organic, soap-free (mild to your skin), gentle cleanser. It is all-natural and completely non-toxic, making it the perfect choice for everyone in your family. Suitable for all ages. No artificial colours, fragrances, or chemicals are added. This all-in-one body wash is suitable for hair, body, hand, and face wash. Used as a shampoo it works well against dandruff, controlling hair loss, and is also effective against nits & lice.

Nit Comb
 Benefits & Usage
Benefits:
Neem oil has been shown to rid the body of head lice in three very important and distinct ways. First, Neem contains hormone mimics that interfere with the life cycle of parasites. Secondly, Neem inhibits the parasite's ability to feed, giving rise to the term antifeedant. Finally, Neem prevents louse eggs from hatching.
The best way to treat head lice infestation:
Wash hair with Native Neem Organic Neem Hair Wash and dry the hair as usual.

Apply Native Neem Organic Neem Oil to the hair and scalp. Massage well to ensure even and complete coverage.

Cover with cling wrap or shower cap for 1 hour.

Comb hair with a fine nit comb before washing your hair. Wash hair with Native Neem Organic Neem Hair & Body Wash, thoroughly cleaning the whole scalp.
 Usage:
 Neem Oil: Massage well into the hair and scalp, ensuring even and complete coverage

Cover with a shower cap for 1 hour.

Comb hair with a fine nit comb

Neem Hair and Body Wash: Wash your hair thoroughly 
Repeat the complete program: apply oil, comb, and wash procedure, for three days.
Terms of Trade
Below are only brief terms of trade. Please see the footer for detailed terms and conditions.
Orders:  We will try to process your orders on the same working day after receiving full payment. (Bank payment may take up to two working days). If we receive your order after the late afternoon (after our cut-off time), your order will be processed on the next working day.  Please note that orders will not be processed during public holidays and weekends.
 Courier:  All processed orders will be picked up on the same day, however, courier drivers sometimes scan the parcel on the next day after reaching the depot, therefore, you may not always get the correct status.  You will get an automated courier link directly from the courier portal to track your parcel.  Please check your spam folder in case you do not receive it.  Please bear in mind that once the order has been dispatched, we have no control over delivery.  Please do not blame us or give a low rating just because you don't receive the order on time.  This has nothing to do with delays, however, we will defiantly help to track down the order and contact the courier company if any delays in reaching your order.  We would suggest that you allow 3-4 working days within Auckland, 5-6 working days within the rest of the north island, 6-8 working days for South Island, and rural could take another day or two extras.  Normally all small orders will be sent through courier bags which should take only 3-4 working days all over the county (urban) but in the rare case, your parcel can be delayed. Please do not get panic, just let us know if you don't receive it in those time frames and we will help to resolve the issue.
Damaged Products: Sometimes due to the handling issue from the courier end, products may receive in damaged or broken condition.  We will be happy to replace any damages done by courier.  However, you must notify us of any damages within 24 hours after you receive your order.  Please do not destroy or dispose of any evidence of damaged product.  We will need photos, video, and evidence of the damaged product.  If you destroy or dispose of it without our consent then we will not be able to give you a replacement or refund. We may also ask you to return the product back to us. For that, we will email you a courier ticket which you can use to send the product back. You don't have to bear any courier costs again.  We will also replace the products at our cost. Please also make sure that you do not use a sharp knife or cutter to open courier bags, this can damage the pack inside. Just rip it off with your hand and compost it.  We use compostable courier bags.
Change or Cancel the Order:  We are happy to change or cancel any of your orders.  Please note that you need to let us know before the cutoff time.  Normally it is the best time to call us on our landline first in the morning between 9 am and 11 am.  If your order has already been dispatched before you inform us then also, we can refund your money however, the customer has to bear to and fro courier charges.  We will only refund the product cost back to you.  You can either send it back at your cost or we can send you a courier ticket and will deduct the cost from the total. If you have received the order and want to replace it then, you must send the product in sealed pack condition.  Any open product could not be refunded.
Refund:  As per the above statements our refund policy is very simple, however, if you receive the product and you just don't like the taste or color, we cannot give a refund on personal preference.  Please note that natural product varies in color and taste according to the time of harvest and place of harvest.  Please do not expect 100% similarity each time.  However, the benefits of each product will remain the same. We always stand behind the quality of our products.  Please note that all our product batches are tested for uniform quality and character.
Customer Service: No matter what we do; some customers will still criticize and be unhappy. Our goal is to address and solve problems in a way that is a win-win situation for the customer and the company. This means listening to the customer, taking the information provided about the problem, and finding a solution to replace the product or improve service. Thank you for your understanding and support. 
Share
View full details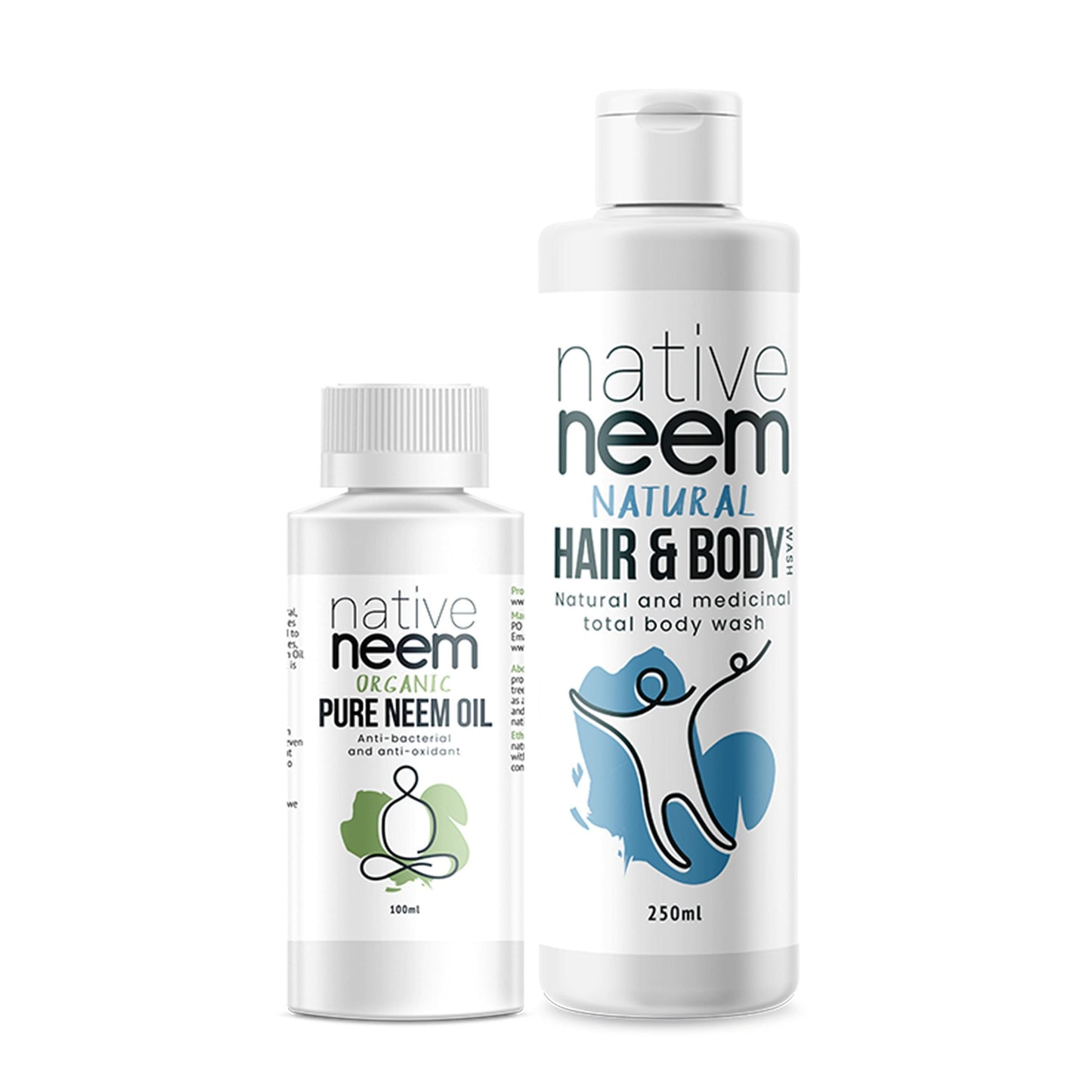 Head lice
I used this product as directed but still had head lice. I bought an electric comb
Head lice gone
Better and more gentle than the insecticide commercial brands from the stores. It's the only thing that worked on my granddaughter. Best thing ever.